EYE AESTHETICS
ALL CLIENTS MUST HAVE A PATCH TEST TWENTY-FOUR HOURS
PRIOR TO TREATMENT.
Eye lash tint (30mins)
Eye brow tint (15mins)
Eye brow shape  (15mins)
Eye lash and brow tint (30mins)
EXPRESS LASHES (1hr)
Express is ideal for special occasion: a day at the races, a weekend away or a big night out and is carried out by hundreds of Salons across the UK every day offering a speedy service to those with little time to spare but still want beautiful lashes.
They are designed to last 7-14 days ( provided the aftercare advice is followed correctly and your own lash shedding cycle).
This is a faster way to achieve a fuller set of eyelashes. These lashes would need to be professionally removed.

RAPID VOLUME LASHES  (1hr 30mins)
The latest lash, glamour and fullness in a flash, lightweight and great longevity. A variety of lengths and curls to suit all.

CLASSIC INDIVIDUAL LASHES (2hrs)
Individual 1 on 1 lash extensions. A variety of lengths and curls to suit all.
LASH LIFT (1hr)
Lash Lift is an hour-long treatment. Using a silicone pad, it lifts each lash individually, adding an appearance of volume to your eyelashes.
You can also choose the size of curl you require- small, medium or large.
The lashes are stuck to the silicone contraption for about 40minutes and once the curl is set, they're tinted to make them really stand out.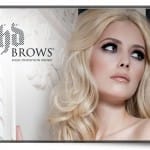 HD Brows (45 mins)
Introducing the must have celebrity brow treatment that anyone can have. HD Brows is a high-precision procedure that transforms even the most over plucked brow into its perfect shape, dramatically enhancing your facial features. Whoever you are, whatever the state of your eyebrows, HD Brows puts celebrity beauty within your reach. The treatment consists of seven unique procedures that are performed by our highly trained and skilled HD Brows stylists. This isn't just shaping and tidying – HD Brows is eyebrow artistry.
Thera
py for the Hands and Feet
JESSICA MANICURE – ( A Custom blended Spa Line ) (45mins)
Nails are analysed and treated for their specific type, Jessica's prescriptive manicure inclues exfolition, massage and cuticule care. Nails are beautifully shaped and treated with a prescriptive basecoat before finishing with the perfect polish.
JESSICA MANICURE DELUXE with LE REMEDY Treatment (1hr)
The ultimate in hand and nail care. A complete exfoliating and conditioning hand treatment, leaving hands noticeably silkier, smoother and firmer than before. All the benefits of the LeRemedi Hand Treatment combined with Jessica's Manicure.
JESSICA MANICURE DELUXE WITH HEATED MITTENS (1hr)
Jessica's Prescriptive Manicure with the added benefits of Thermal Heated Mittens for deeper penetration of the oils and creams. This treatment choice is excellent for increasing circulation and relieving stiff, painful joints.
ZENSPA PEDICURE by JESSICA (1hr)
Choose between energising ginger, calming green tea or revitalising citrus for this luxury foot and leg treatment. Hard skin will be removed, feet and legs will be massaged with deep conditioning creams leaving them softer and smoother, your cuticules will be groomed and your toenails will be beautifully shaped and perfectly polished.
ZENSPA PEDICURE DELUXE by JESSICA(1hr 15mins)
Jessica's ZenSpa pedicure with the luxurious added benefits of Thermal Heated Booties for deeper penetration of oils and creams. Excellent for increasing circulation and relieving stiff, painful joints.
FILE AND POLISH (30mins)
No time for a full manicure? Don't worry, we can shape and finish your nails with the perfect polish.
CALLUS HEEL PEEL (30mins)
Softens and removes hard calluses, leaves the skin clean and soft in preparation for your party heels. Combine with your pedicure or file and polish.
GELERATION NAILS (1HR)
GELeration's gel formula delivers a long lasting, flawless finish that's dry in seconds and protects the natural nail. GELeration is available in a range of colours.