Velashape III Body Contouring and Cellulite Treatment
Treat Yourself To a Sexier,
Smoother Figure – Visible Results
in as Little as 1 Treatment!
What areas can you treat? Common areas to be treated are: Bra Roll bulges, arms, stomach, waist, lower back fat, hips, bottoms, and thighs.  With the new VelaShape III you can also target the jaw line, neck and double chin areas.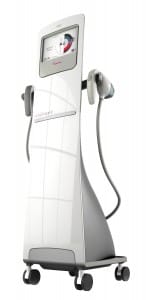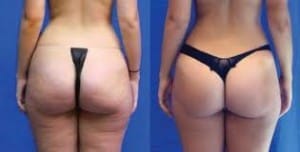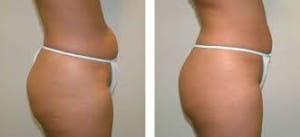 How many treatments will I need to see a noticeable effect?
If you have VelaOnce, the single treatment protocol, then you may see an immediate loss of circumference in the treated area immediately after the treatment, with a lasting, cumulative inch loss over the following 8-12 weeks until the final effect is seen.  Clinical studies report an average loss of 2.6cm with just one treatment. If you have the course of treatments, then you'll start seeing noticeable results by the second treatment A 3 treatment protocol is recommended for cellulite, skin tightening, circumference reduction and body shaping, although some people may require an additional treatment to get their desired results.  Your clinician will assess the areas to be treated and determine the optimum number of treatments necessary based on the areas of concern and severity of the problem.  During a course, treatments are spaced 2 weeks apart.
What's the difference between VelaOnce and the course of VelaShape III?
VelaOnce is a single, longer treatment that offers fantastic circumference reduction on areas such as the midsection or thighs.  It's perfect for people who are too busy to return to have additional treatments, or who want to just have one longer treatment before a special occasion like a wedding, party or holiday. The course of treatments is ideal for people who prefer a shorter treatment time and/or who are having circumference reduction, skin tightening, smaller body parts treated and cellulite reduction.  Treatments are spaced 2 weeks apart and offer a cumulative effect.  You can mix and match so there's no reason why you cannot have VelaOnce on your tummy and VelaShape 3 treatment protocol on thighs.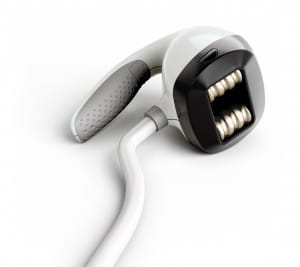 Is there any downtime?
No. VelaShape has no downtime whatsoever. You can have the treatment and get on with your busy life immediately afterwards. The most you will see is some superficial redness that wears off in an hour or so, a radiating feeling of heat which again will dissipate, and occasional bruising.   There is no pain, swelling, aching, nor any need for compression garments, supplements, special fitness regimes, strict diets or special creams/lotions.
Is it permanent?
No treatment, even surgical, is permanent thanks to the ageing process, lifestyle and gravity!  VelaShape is long lasting and results will be maintained with just 1 top up treatment every 3 months. Best results are seen 4 to 8 weeks after the last treatment.  If you do not wish to have a top up treatment, then gradually the results will wear off over the year thanks to gravity, ageing and so on.  Lifestyle and age of the patient is a great factor in how long results will be maintained.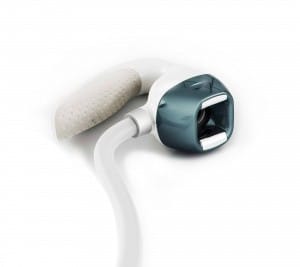 Are there any contraindications?
If you are under treatment for any major illnesses or conditions, it is wise to consult your doctor prior to signing up.  People with conditions such as cancer, liver or kidney disease, circulation disorders or some skin conditions are not suitable candidates for VelaShape.  If you are pregnant or nursing it is advised against having VelaShape, and you would need to wait until your physician has given you the all clear for treatment to commence.  Again, if you have had recent surgery, you will need to wait until the physician clears you as healed before treatment can commence.  Metal implants in the treatment area or a pacemaker would also mean VelaShape is inadvisable.
Are there any side effects?
You may have some superficial redness that fades within an hour or so. Occasional bruising or some crusting on the treatment area may also occur but this is rare and soon fades.  
How does VelaShape III differ to Vaser or liposuction?
VelaShape III is not a replacement for surgical body contouring procedures and of course there is no guarantee of a successful result with this type of procedure, however it is an effective and proven alternative for those people who cannot have anaesthetic or have medical conditions that make surgery unsafe. It is also an excellent option for people who do not have enough fat for a surgical fat removal procedure. VelaShape III offers no downtime, so no time off work is needed, nor any compression garments.  VelaShape III also tightens up loose ageing skin, and is FDA cleared for the treatment of cellulite. VelaShape III combined with Vaser or liposuction gives exceptional total body shaping and enhances the final result, smoothing out cellulite and tightening up the skin post surgery. Vaser and liposuction offer more dramatic results and can reduce circumference of treated areas more significantly than Velashape. Vaser and liposuction also does not require any maintenance treatments once the area has healed and end results are seen.